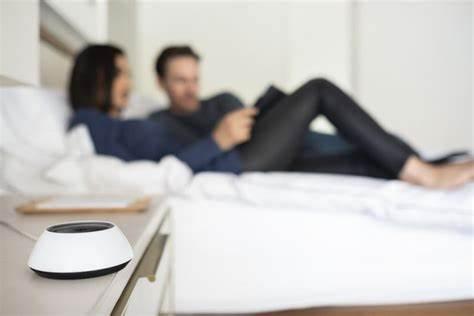 Can I tell my house what to do?
The short answer is yes. The actual capabilities of various solutions and the delivery of this cool service can be very different, however. The following discusses the more common voice command solutions and aims to help guide you in deciding which smart assistant might be right for you.
When you think of a smart voice assistant, your first thought might be Amazon's Alexa or Google's Nest or even Apple's HomePod/Siri.  These smart assistants can tell you the weather, turn on your lights or TVs with compatible equipment, and tell you the meaning of life. For most of the population that uses voice control and commands, these assistants are common, easily accessible, and easy to use.
There are 4 main factors to consider when choosing your smart assistant: Privacy, Compatibility, Cost, and Customizability.  Each voice assistant and company available today has different solutions to these factors.
Privacy.  When it comes to privacy with smart assistants, there are a few questions to ask yourself, where is the assistant going to be placed? Does it have a camera, and can it be turned off? Can the microphone be muted and is there an option to turn off voice recording used for product improvement if the feature exists.  Some devices have a physical switch to mute their microphones, others require a voice command to mute them, and an app on your phone to unmute them.  Many of these devices are designed to track your information for the purpose of selling advertisements to make money, while some devices are specifically made with privacy in mind, like Josh AI and Apple's Siri.  These devices handle control and processing locally, ensuring security and privacy.
 
Compatibility.  When selecting your voice assistant, make sure to take note of the compatibility of any existing smart devices in your home.  Each device has their own compatibility standards; Google uses "Works with Hey Google", Amazon has "Works with Alexa", and Apple uses their HomeKit system to communicate with different smart home devices.  A majority of devices are compatible with both Google and Amazon, fewer are compatible with Apple's HomeKit.  Something to keep in mind is the idea of "future-proofing"; the act of considering future additions to your space and how they will implement into your current setup.  If you have a Google assistant now and do not plan on changing assistants, your future smart devices will have to be compatible with Google.
 
Cost.  The cost of entry into the voice assistant world varies on the implementation, some devices, like Google Nest, Amazon Alexa, and Apple HomePod are available at retailers, such as BestBuy, Walmart, Target, etc.  Other assistants, like Josh AI, are only available through integrators such as us here at AV Imagined.  As mentioned before, privacy is another cost when it comes to voice assistants, devices like Josh AI cost more and include a monthly subscription/license fee, but do not sell information to advertisers to make money, ensuring your data is secured locally, within the walls of your home.
 
Customizability.  Each device has their own level of customization, some allow you to change their voices, others allow you to change their trigger words, like "Alexa".  Each device comes in different shapes and sizes, allowing you to pick and choose what looks best for your space.  The customization doesn't just end with the voice and looks, some assistants allow you to create custom commands, allowing you to string actions together, like closing the blinds, turning off the lights, and even turning on the TV.  A Simple "Hey Josh, it's movie time" could turn your entire compatible home theatre system on, turn off the lights, and closing the blinds, creating the perfect movie experience.
There are a ton of options available when it comes to smart assistants, a fun way to test them out is by downloading their companion apps on your phone before you buy them, most apps offer the ability to use the voice assistants built in, giving you a sample of what their dedicated devices are capable of.
I personally have all three big assistants, Amazon, Google, and Apple and have found each has their own advantages and disadvantages.  For example, I personally found Google is better for internet searches, especially their smart displays, while Amazon is better for shopping, with direct integration into their online store and Amazon Prime.  For me, Apple's Siri is perfect for making calls and sending texts using just my voice, making using my phone hands free in the car even better.  I am excited to watch this area of the industry develop and evolve and hope this article helped steer you in the right direction for your own space.